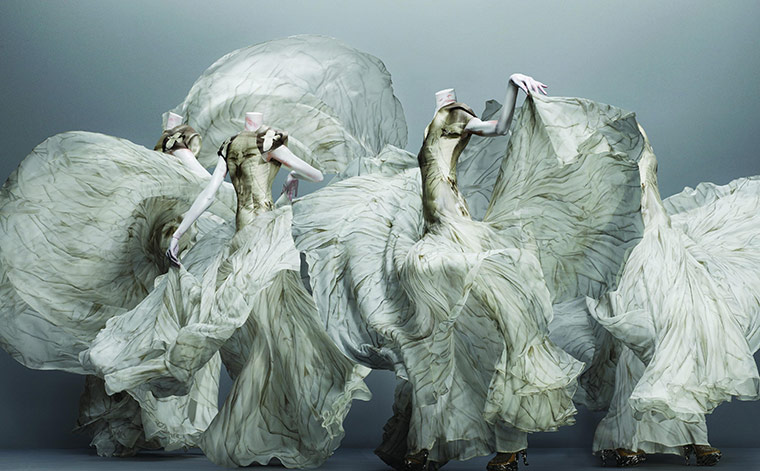 Alexander McQueen (British, 1969–2010). Dress, autumn/winter 2010–11. Courtesy of Alexander McQueen. Photograph © Sølve Sundsbø / Art + Commerce
Right now a wonderful exhibition takes place at the Gun Gallery in Stockholm, Pictures from Savage Beauty.
Sølve Sundsbø's pictures do full justice to McQueen's artistic fashion. It's truly a wothy celebration of one of history's great fashion artists that Sølve Sundsbø has created.
Sølve Sundsbø
Pictures from Savage Beauty
Nov 18 – Dec 18, 2011